Zambia
Think local, buy local
As economic conditions worsen under the impact of the Coronavirus pandemic, Zambia is looking for ways to boost domestic industries.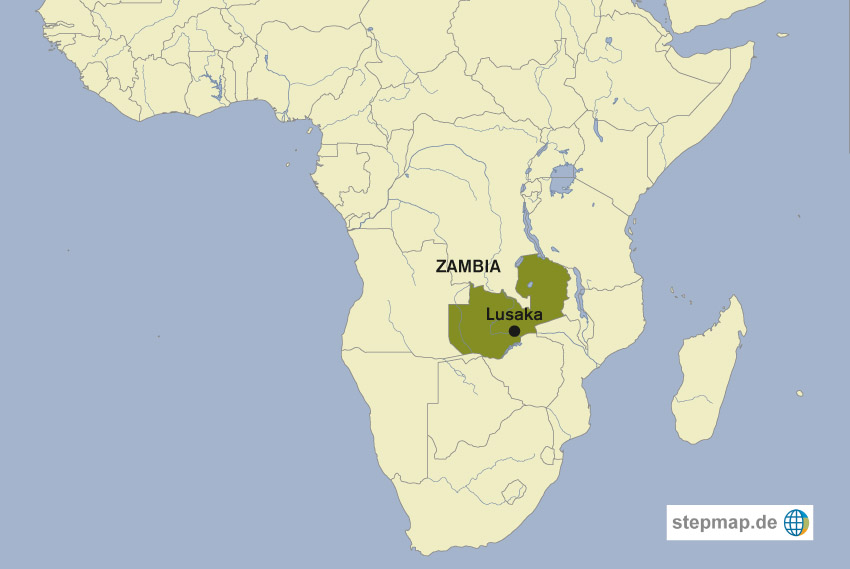 stepmap.de
In February 2021, Zambia's Agriculture Ministry restricted imports of onions and potatoes into the country, saying local farmers can meet the demand for the two vegetables. The ruling affects companies such as South African-owned supermarket chains that operate in Zambia and import vegetables from South Africa.
The import restriction "is in line with the presidential directive to prioritise and promote consumption of locally produced fruits and vegetables," Songawayo Zyambo, permanent secretary of the Ministry of Agriculture, wrote to the Zambia Revenue Authority, which enforces import restrictions at the country's borders.
Zambian potato and onion farmers naturally were delighted. Calvin Kaleyi, spokesman for the Zambia National Farmers Union, noted that such import restrictions protect domestic jobs and improve the nation's trade balance, thereby supporting the nation's currency.
"We implore the Ministry of Agriculture to remain resolute in its policy implementation," Kaleyi said. "Regulation of imported agriculture products should go beyond onions and potatoes and include all commodities in which we have a comparative advantage as producers." Less vocal were consumer groups, whose constituents are likely to pay higher prices whenever competitors are excluded from a market.
Farmers are not the only beneficiaries of policies favouring domestic producers. In his 2020 "State of the Nation" address, President Edgar Lungu said government agencies and consumers should give preference to local products. He praised the "Proudly Zambian" campaign, a government-initiated programme that encourages consumers to buy products labelled as made in Zambia.
According to the Ministry of Commerce, Trade and Industry, 500 product types made by 33 companies have so far been certified to use the "Proudly Zambia" logo. The government and Zambian manufacturers say that, in addition to certifying that a product is local, the logo confirms that a product meets certain quality standards.
The "Proudly Zambian" campaign "creates a ready market for local producers and also employment opportunities for more of our people, particularly the youth," President Lungu said at the start of the "Buy Zambian" exposition last November. The event showcases Zambian-made goods and services.
He added that more local companies should strive to meet the requirements of the "Proudly Zambian" logo. "I urge you to continue improving the quality and packaging of your products so that they meet these standards," Lungu told the conference.
The Zambia Association of Manufacturers (ZAM), a trade group, works toward boosting quality standards of products made in Zambia. It also encourages companies to change production processes to add more value inside Zambia. A key to success is persuading consumers to prefer products with significant local content, says ZAM President Ezekiel Sekele.
"The 'Buy Zambian' campaign can succeed when people start to 'think local' first," Sekele says. "I encourage consumers to think Zambia first, buy local products, help promote the growth of the Zambian manufacturing sector and keep our people in employment."

Derrick Silimina is a freelance journalist based in Lusaka. He focuses on Zambian agriculture and sustainability issues.
derricksilimina@gmail.com