Human rights
Refugee suffering in Bay of Bengal and Mediterranean
Bangladesh has set up an offshore camp for Rohingya refugees, isolating some 10,000 persons on a remote island. To a large extent, this harsh policy follows an example set by the EU.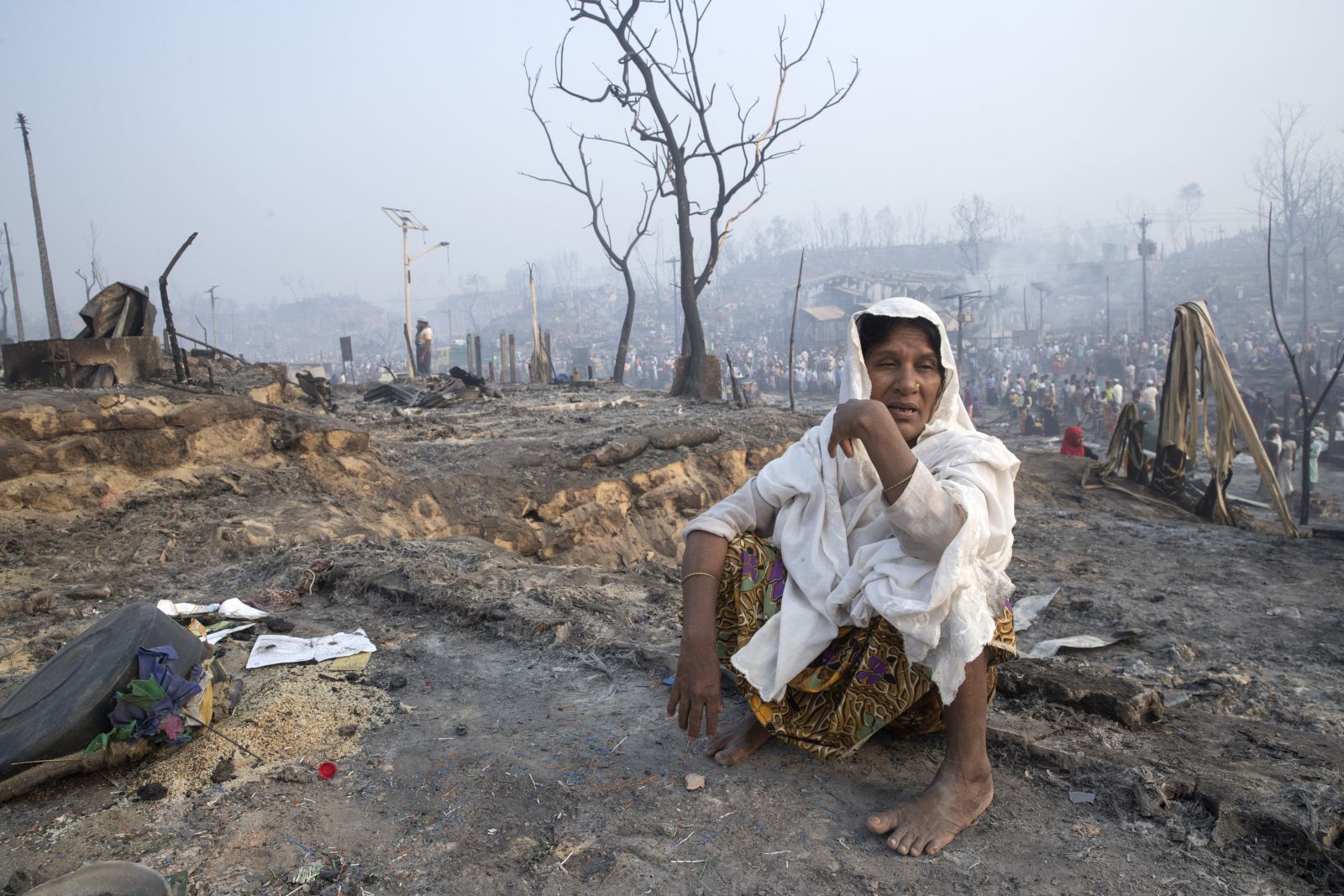 stringer/picture-alliance/AA
Today, one million Rohingya refugees from Myanmar live in Bangladesh. In August 2017, masses fled across the border to escape army brutalities and genocidal actions. However, Bangladesh's government does not formally recognise the Rohingya as refugees. It has stated it is sheltering them on humanitarian grounds.
The Rohingya depend on humanitarian aid. The camps near the Myanmar border are shabby and dismal. Bangladesh is shouldering most of the burden, though there is considerable international support. Negotiations on repatriation with Myanmar have not led anywhere. Due to Myanmar's military coup, the outlook has become even darker. There is reason to fear that the camps will become permanent settlements.
The government of Bangladesh does not want that to happen and is implementing an unwelcoming plan. It intends to move about 100,000 refugees to Bhashan Char, a recently emerged island some 37 miles off the coast. Permanent buildings have been set up on the silt island, and about 10,000 people have been sent there against their will. Experts say that the island is vulnerable to flooding, cyclones and even submersion into the sea.
The government claims that the new homes for the Rohingya are special, not least because facilities include mosques, schools and open fields. The full truth, however, is that the authorities want to keep the refugees away from the border and in a controlled zone.
International human rights groups oppose the Bhashan Char scheme. One reason is the island's exposure to environmental risks. It is equally important, however, that the refugees lack opportunities there. They are cut off from society. To the community concerned, Bhashan Char looks like a detention camp.
One can easily find fault with this policy. Critics abroad, however, should bear in mind that Bangladesh is a very densely-populated, lower middle-income country. To a considerable extent, moreover, it is following a destructive example set by the EU, which has a depressing track record of banning refugees to remote Greek islands, though in provisional facilities. Australia too is systematically keeping refugees offshore, away from mainstream society.

Greek tragedy
Last year, the infamous camp of Moria on Lesbos went up in flames. It had been built for not even 3,000 inhabitants, but was populated by up to 20,000. The fire that devoured it deprived more than 12,000 people of their shelters and destroyed most of their belongings. European authorities promised to improve matters, but more than half of the refugees soon found themselves in another, provisional camp on the same island.
Not only non-governmental agencies express outrage. In December, Gerd Müller, Germany's federal minister for economic cooperation and development, told the newspaper Passauer Neue Presse that the new camp was not better, but indeed worse than the previous one. He added that he had visited the old facilities in 2018, finding them to be worse than the refugee camps he had been to in South Sudan and North Iraq.
Unlike Bangladesh, the EU is a powerful global player. Member countries' infrastructure is much better, and their standards of living much higher. Moreover, they have signed up to the Refugee Convention. Not having done so, Bangladesh is not bound by it.
European leaders like to emphasise human rights. Their credibility would benefit from living up to those principles when it comes to refugees. Yes, Germany has taken in about 1,500 refugees from Lesbos to alleviate the suffering. But that is not enough. Some 7,000 refugees are still stuck in the new camp on Lesbos. During the recent cold spell, humanitarian agencies once again reported unacceptable hardships. Many other refugees suffer on other Greek islands. To set the right example, the EU must ensure all refugees get the aid and the opportunities they deserve.

Ridwanul Hoque is a law professor at the University of Dhaka. He is currently IASH-Alwaleed research fellow at Edinburgh University and a university fellow at Northern Institute, Charles Darwin University, Australia.
Hans Dembowski is the editor-in-chief of D+C/E+Z.
euz.editor@dandc.eu