Narrating history
So as not to forget
Guatemala is no stranger to violence. From the brutal Spanish conquest in 1511 through the bloody Civil War of 1960 ¬ 1996 and on to the current plague of gang-related violence, acts of bloodshed have repeatedly shattered the peace.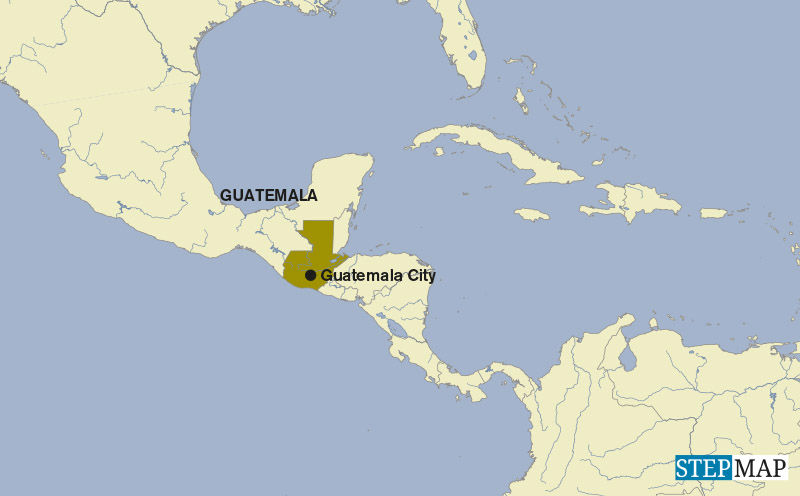 stepmap.de
Corruption, drug trafficking and extortion by powerful criminal groups remain serious problems in Guatemala, prompting many people to try to flee the country, according to Human Rights Watch.
Against this background, it is worth taking a close look at the Casa de la Memoria, a museum in one of Guatemala City's poor neighbourhoods. Its aim is to bring Guatemala's strife-torn history to life. Under the slogan "para no olvidar" ("so as not to forget"), the museum explores some of the most painful episodes in the country's long history of internal conflict.
The installation is supported by the Washington, DC-based Centro Para la Accion Legal en Derechos Humanos (CALDH – Centre for Legal Action in Human Rights), a human rights advocacy group.
The museum's curators and sponsors do not shy away from the most painful parts of Guatemala's history. The themes include the Spanish conquest, persistent attacks on indigenous Mayan communities, a series of harsh dictatorships, the 36-year Civil War and violence on the streets.
These themes are illustrated in innovative ways. For example, one exhibit shows a large collection of 16th century swords, as well as a series of ropes that recall forced conversions of indigenous populations to Christianity. The ropes were used to hang those who refused to accept the conquerors' faith.
Other exhibits focus on the Civil War of the 20th century. In that conflict, government forces committed widespread human rights violations against civilians, particularly indigenous populations, leading to 200,000 deaths.
One of the rooms shows a hastily-abandoned house, with belongings strewn about and silhouettes of family members who were forcibly taken away. Nearby stands a whirlpool with Mayan clothing on top, representing the kidnapping and subsequent disappearance of many civilians.
The exhibits include plaques with individual testimony recounting acts of rape, kidnapping and murder during the civil war. 
There are also uplifting sections. One exhibit highlights individuals who fought against the violence, such as Monsignor Juan José Gerardi Conedera, a Roman Catholic bishop who brought many human rights abuses to light.
The museum's message is that knowing one's history helps to prevent repeating it. The museum focuses its outreach on young people, using youthful volunteers to provide tours and carry the message. 
To become tour guides, volunteers take a five-day training course. One of the graduates is 19-year-old María José Arismendez. "What I learned at school was not enough; I wanted to know more," she says. "As a tour guide, I have learned the background of events in Guatemala's history."
She adds, "finding this place where you can learn about our culture in a critical way is very important. You can learn about who we really are as Guatemalans, how our ancestors thought and lived, what they believed in, what they suffered through, and why we are who we are today."

Gildaneliz Barrientos is a journalist in Guatemala.
gildacol54@gmail.com