South Africa
Foreign workers built prosperity
South Africa is the continent's most important migrant destination. For centuries, migration has been shaping society, the education system, religion, culture and especially the labour market.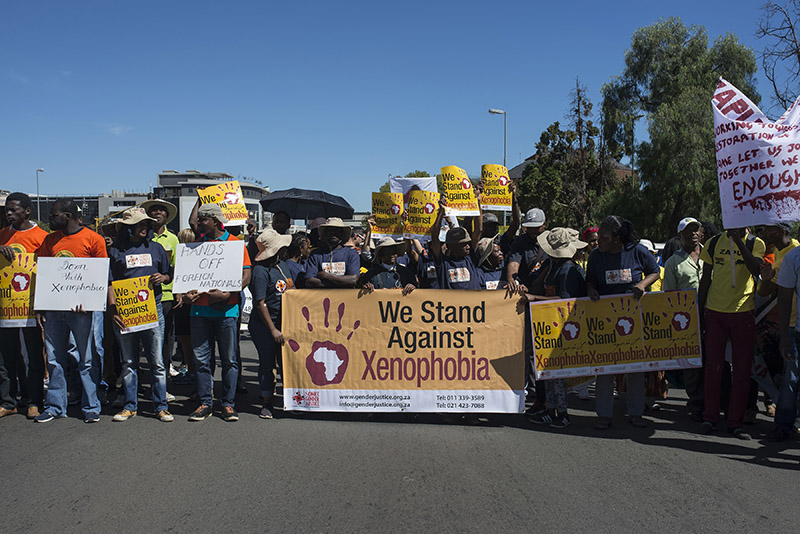 Ihsaan Haffejee/picture-alliance/AA
Europe is by no means the only destination African migrants want to get to. In fact, there is a lot of intra-African migration, including between the continent's different regions. From all over Africa – and even beyond it – people have been moving to the continent's southern tip for a very long time. In her recently published book on people migrating to South Africa and starting there anew, Rita Schäfer, a social anthropologist, assesses what difference they have made.
The Dutch were the first Europeans to settle in the Cape region in 1652. They set up a supply station on behalf of the Dutch United East India Company. In order to provide food to their sailors, who worked for the profitable spice trade with India, they brought slaves from the coasts of the Indian Ocean and from their colonial territory, which is now Indonesia.
Shortly after the Dutch, numerous religiously persecuted Huguenots settled in today's South Africa. They had been forced to flee from France. Schäfer reports that they, too, had slaves and forced labourers working in wine and fruit cultivation.
Sexualised violence against the farm workers was widespread. The farms became a microcosm in which the racist social order of South Africa developed over generations, states Schäfer.
She points out that economic policymaking and the control of migration went hand in hand throughout history. Agriculture and mining in particular needed workers. Contract workers from India were forced to labour on sugar-cane plantations. Chinese contract workers were employed in the dangerous gold mines of the Witwatersrand. Migrants from Mozambique and Lesotho, moreover, mined gold and coal. From China and India, traders arrived with their families, hoping for a better life.
They all struggled in harsh conditions, but they laid the foundation for South Africa's rapid industrialisation. Over and over again, there were protests against brutal working conditions. Schäfer points out how trade unions denounced hardships in the mining industry and successfully organised strikes. By the end of the 19th century, the Indian lawyer Mahatma Gandhi, who worked in South Africa at the time, organised non-violent protests against discriminatory laws in South Africa. He later became world famous as the leader of India's independence struggle. It was in South Africa, however, that he developed his concept of civil dis­obedience.
During the Apartheid regime (1948 to 1994), white South Africans claimed supremacy over all other races. According to Schäfer, the regime was keen on state control of all population groups. Residential areas were planned and organised according to people's skin colour and ancestry. Racist laws and strict regulations regulated the lives of the entire non-white population. This policy affected immigrant groups as well as indigenous black population. During Apartheid, more than 3.5 million people were forcibly resettled and expropriated by brute force. The economic development and the prosperity of the country, however, basically resulted from the hard work of contract labourers and immigrants, as Schäfer emphasises.
The political turning point came in 1994 with the end of Apartheid. According to Schäfer, South Africans and immigrants alike had high hopes for the new constitution that was adopted under President Nelson Mandela. Many people from numerous different countries, including war-torn Mozambique and economically mismanaged Zimbabwe, came in search of new livelihoods in the new, majority-rule order.
Today, South Africa is called the "rainbow nation" because of its many ethnic groups. Unfortunately, living together is not always as harmonious as hoped. As in many other places around the world, scapegoating and xenophobic violence all too often target minorities when people are dissatisfied with poor infrastructure or failed policymaking.

Reference
Schäfer, R., 2019: Migration und Neuanfang in Südafrika. Geschichte und Gegenwart von Einwanderung, Asyl und Wanderarbeit. (Migration and new beginning in South Africa. Past and present of immigration, asylum and migrant labour – in German only). Frankfurt a. M., Brandes & Apsel.