Ocean life
"Blue economy" is more than a catch word
Humanity depends on maritime resources and must exploit them in ways that will allow future generations to do so too. In this context, "blue economy" is an important term. African governments are paying attention.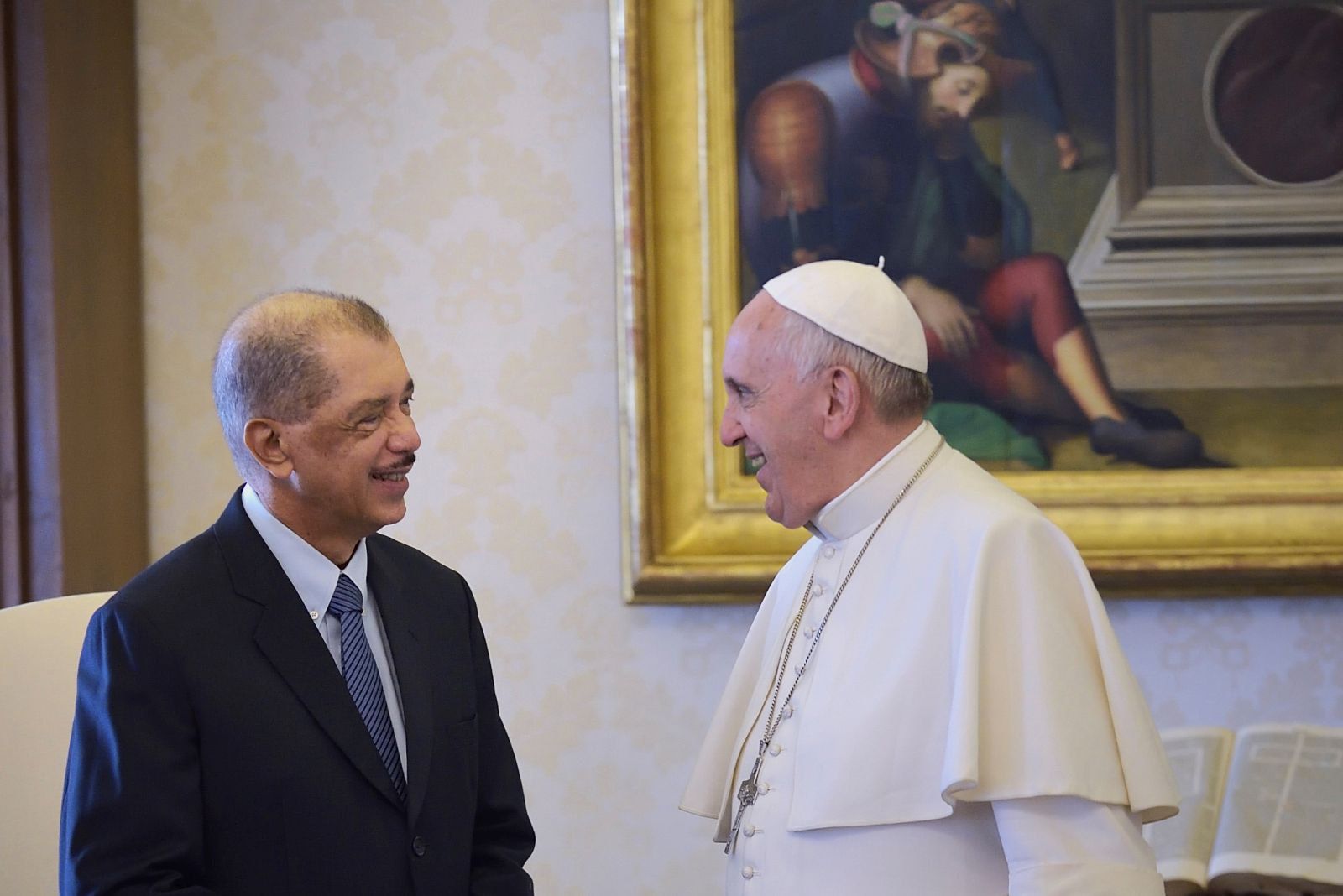 Stefano Spaziani/picture-alliance
When the world was struggling with the financial crisis in 2008, James Michel, then the president of the Seychelles, launched far-reaching structural reforms to redesign the archipelago's economy. The guiding idea was that the oceans are an all-encompassing anchor of sustainable economic and require environmentally prudent governance. The Seychelles fast became an international leader, emphasising issues of ocean health in the global arena.
A key term in this context is "blue economy". The emphasis is on both growth and environmental sustainability. For humankind, maritime resources are indispensable. They must be used in a way that ensures they will be available in the long run. Blue-economy principles affect a broad range of industries – including fisheries, shipping, tourism and mining.
The blue economy is closely interrelated to climate protection. A crucial reason is that "the mighty oceans represent the world's largest carbon sink", as the Seychelles former head of state points out, who now heads a think tank named after himself. The James Michel Foundation promotes blue-economy principles. On the ­other hand, global heating is leading to ocean acidification, coral bleaching and other kinds of damages.
Toxic pollution
Much needs to happen. Pollution is poisoning the oceans. Plastic waste and microplastics are two of the big challenges (see Sabine Balk in Focus section of D+C/E+Z e-Paper 2021/03). Another is oil-spills due to shipping accidents. In mid-2020, for example, the Japanese bulk carrier Wakashio ran into a coral reef close to Mauritius. The oil-spill devastated marine life around the Blue Bay Marine Park.
No doubt, the ecological integrity of oceans requires stronger regulations with consistent monitoring and stringent enforcement. The James Michel Foundation and other expert bodies point out that the seas are being subjected to plunder through overfishing, illicit sand dredging and environmentally hazardous mining. "The sea has not so much been used as misused", says Michel. In his eyes, humanity has paid more attention to making use of land than to making use of seas. "The sea is far more extensive, with so much of it still unknown", he insists.
Creating protected conservation areas matter very much. The Partnership for the Interdisciplinary Studies of Coastal Oceans (PISCO), which is led by scholars from universities based on the west coast of the USA, has surveyed studies of 150 marine reserves across the globe. The researchers found that biodiversity increased by around 21 % where full protection was established, with biomass even increasing by 446 %. Unfortunately, the international community has not established protected areas as ambitiously as it agreed to do in multilateral settings (see box).
National governments must live up to their duties – and not only in regard to conservation efforts. Given that the blue economy is of vital importance to humanity as a whole, failure is not an option. Civil-society organisations are campaigning for the cause internationally. Tom Dillon of the US-based Pew Charitable Trusts says: "Our collective efforts will help secure a healthy ocean that is more resilient to climate change and yields benefits to both nature and people." Pew is part of the Blue Nature Alliance which cooperates with partners around the world.
Pope Francis is perhaps the most prominent proponent of the blue economy. His widely acknowledged encyclical "Laudato si" on environmental protection explicitly states: "The growing problem of marine waste and the protection of the open seas represent particular challenges." The pope called for "an agreement on systems of governance for the whole range of so-called global commons".
Following the example set by the Seychelles, several African governments are now on board. In 2018, Kenya hosted a global sustainable blue economy summit. Shortly after, the African Union launched the African Blue Economy Strategy. Its projections include that, by 2030, ocean-dependent industries will generate revenues worth $ 405 billion in Africa and employ some 57 million people. Those numbers are expected to rise to $ 576 billion of value created and 78 million jobs by 2063.
Scope for economic growth
Merely in business terms, the challenges are huge. According to the UN Conference on Trade and Development (UNCTAD), more than four fifths of the volume of world merchandise trade is carried by sea, but no African country is among the top-35 ship-owning nations. African ports account for mere 4 % of global containerised trade. Neither the continents' shipping nor its ports consistently meet "global trends and standards", UNCTAD warns.
Africa's tourism sector is lagging behind as well. In 2019, the last year before the Covid-19 pandemic severely hampered this sector, 1.5 billion tourists crossed borders. African countries only welcomed some 5 %, as statistics compiled by the World Tourism Organisation show. Beaches are important attractions, but the sector is clearly underdeveloped in Africa.
Overfishing, moreover, is a phenomenon that reduces the abundance not only of specific species, but of ocean life in general. Industrial-scale fishing vessels from prosperous nations are – sometimes even illegally – depleting the stocks that artisanal fishing communities in Africa depend on, while oil riggs and mining cause further harm (see Nnimmo Bassey in Focus section of D+C/E+Z ­e-Paper 2017/04).
The huge challenge African governments must rise to is to develop all industries concerned in ways that increase prosperity without further degrading the seas and the life they contain. Africa certainly deserves scope for growth and development, however, given that the people are comparatively poor, populations are growing and the economies concerned have not contributed much to bringing about the environmental hazards that haunt the globe.
Most recently, the James Michel Foundation started the Big Blue Wall Initiative, hoping to involve 10 nations in the western Indian Ocean in related efforts. The International Union for Conservation and Nature (IUCN) endorsed the initiative at its world conference in Marseille, France, in September 2021. The twin goals are to develop a regenerative blue economy benefitting 70 million people in the region and to conserve and restore biodiversity along the shores and in the open sea.
"Blue economy" is clearly much more than a fancy catchword for conferences and high-profile reports. "It will continue to evolve," says Michel, the president-turned-think-tanker. "It will gather further support along the way. It can engage us all, and so it should. The sea is our future."

Wanjohi Kabukuru is a Kenyan journalist and specialises in environmental affairs.
wkabukuru@gmail.com
@WanjohiK