Gender violence
Activism days are not enough
"16 Days of Activism Against Gender Violence" is an international campaign initiated by the Human Rights Organisation Amnesty International. It started on 25 November, International Day for the Elimination of Violence against Women, and ended on 10 December, Human Rights Day. Kenya was one of the many countries where women spoke out against violence. But the laws created to protect women and children against violence are not followed up by enforcement.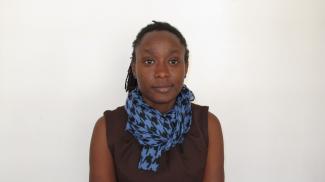 Grace Atuhaire
Kenyan women welcomed the 16 days of activism, particularly at this time, when short videos of men undressing and sexually abusing women in public places are going viral on social media. The perpetrators claim to be stripping women to stop them from wearing "indecent" clothes like miniskirts. Often, other men stand by and film the scene, without bothering to help. Even a police officer was charged for participating in one such stripping in Nairobi.
These incidents sparked a campaign with the hashtag  #MyDressMyChoice in solidarity with the victims. "The public outreach with #MyDressMyChoice shows that the first level of awareness is high", says Joan Nyanyuki, executive director of the Coalition on Violence Against Women. "Women came together, took charge, mobilised and organised themselves spontaneously with the help of social media."
At a state event at Nairobi University on November 28, Uhuru Kenyatta, Kenya's president, launched the National Policy on Prevention and Response to gender-based Violence. It is supposed to stamp out violence against women.
"16 days of activism are not enough. We need to carry the spirit beyond these weeks," Joan Nyanyuki comments. "I would like to see President Kenyatta's participation trickling down to the institutions that are supposed to prevent gender-based violence.  Public services need to allocate resources; police have to be serious about prevention, investigation, security as well as guaranteed gender desks at every police station."
A study by the Institute of Economic Affairs in 2009 found that the majority of police stations had a "shortage of trained police officers on gender-based violence." Furthermore, the study showed that 76.4 % of gender violence survivors had "their complaints improperly recorded". Most cases of rape, wife battering and defilement were recorded as general assault cases, and 68.7 % of the survivors rated the police officers as incompetent, describing them as reluctant, rude and insensitive to victims' needs. Moreover, the officers often asked irrelevant questions and belittled gender violence.
However, things are changing: Kenyans have become less tolerant towards gender-based violence, as the "16 Days of Activism" proved. People understand that it is a crime and not just a way of life.
Grace Atuhaire is a freelance journalist from Uganda, currently based in Nairobi, Kenya.
graceseb@gmail.com
Links:
Amnesty International:
http://www.amnesty.org/en/womens-rights/16-days
http://livewire.amnesty.org/2014/11/25/celebrating-womens-rights-heroes/