Infrastructure
The pros and cons of plastic water tanks
So called "Jojo" tanks have become very popular in Zimbabwe. They are large-capacity vertical water storage tanks that can hold anything from 1,000 to 20,000-liter volumes. They're handy in a country where piped water is unreliable.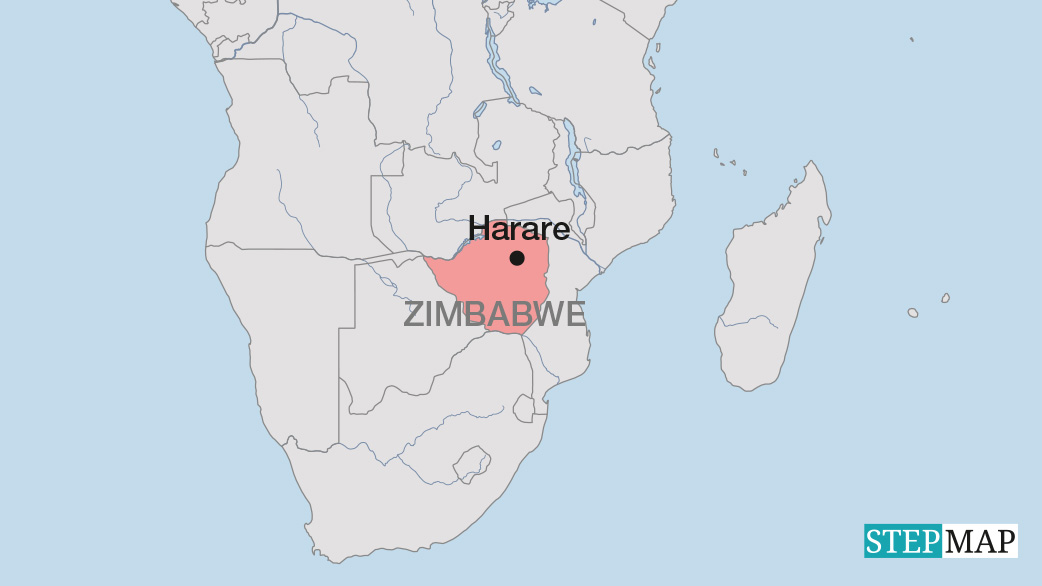 stepmap.de
Urban residents in the last 10 years have bought Jojo tanks to insure families', agriculture's or small businesses' water safety. "Jojo tank, it's the new family car in terms of prestige," says Brian Sako a resident of Mutare, the country's third largest city.
Imported mainly from China and South Africa and made from plastic, they are often mounted on rooftops of family homes or in yards of factories. The water tanks cost between $ 300 to $ 1,000 depending on size and design. The advantage of the Jojo water tanks is three-fold. You capture precious and clean rainwater; you can order bulk clean water from commercial sellers and even resell some of the excess water.
Water woes in the country are common as water reserves continue to dwindle. Harare's nearly 4 million residents have endured unreliable water supply for close to two decades. Moreover, close to 30 % of piped water is lost through illegal connections and leakages on suburban distribution pipes. "Climate change-induced droughts, brazen theft of water purification and pumping funds, an exodus of qualified engineers – all have contributed to the dire water shortages," says Francis Moyo, a water engineer.
The excitement over the plastic water tanks has downsides too. Critics say that the Jojo water tanks in Zimbabwe are often hastily and improperly installed especially in poor city suburbs where untrained technicians do the job. It is a safety hazard to install a 10,000 litre Jojo water tank at heights and windy locations.
In some cases, the accidents of water splashes kill homeowners living next to water tanks. The rampant floods that have rocked Zimbabwe recently have also contributed to hazards. "It's frightening," says Gilbert Ndima in Chitungwiza, a town on the edges of the capital Harare. He recalls the deadly scene in October 2021 when a Jojo water tank collapsed and killed two children.
"It's not the first tragedy and the last," says Francis Moyo, a water engineer. "I see too much short cuts as installers rush for profit – never install a Jojo tank next to a room where people sleep or playground where kids gather."
Additionally, used and worn-out plastic Jojo water tanks are clogging landfills thus adding to the urban waste pollution. Tinashe Baya, an environmentalist at the Harare Youth Clean-up Forum says: "It's the biggest headache. Discarded Jojo water tanks that are supposed to solve urban water shortages end up piling onto landfills that clog the few precious waterways."
Progress Mwareya is a freelance journalist based in east Zimbabwe.
progressmwareya2@gmail.com