Summer Special
Alluring and fascinating city where nothing is safe
"Rohzin" is a love story set in Mumbai (formerly Bombay). The Muslim author portrays life in a fascinating and challenging multi-cultural environment. Unlike many international bestsellers from India, it takes account of working-class life. This item is the second in this year's summer special with reviews of artists' works with developmental relevance.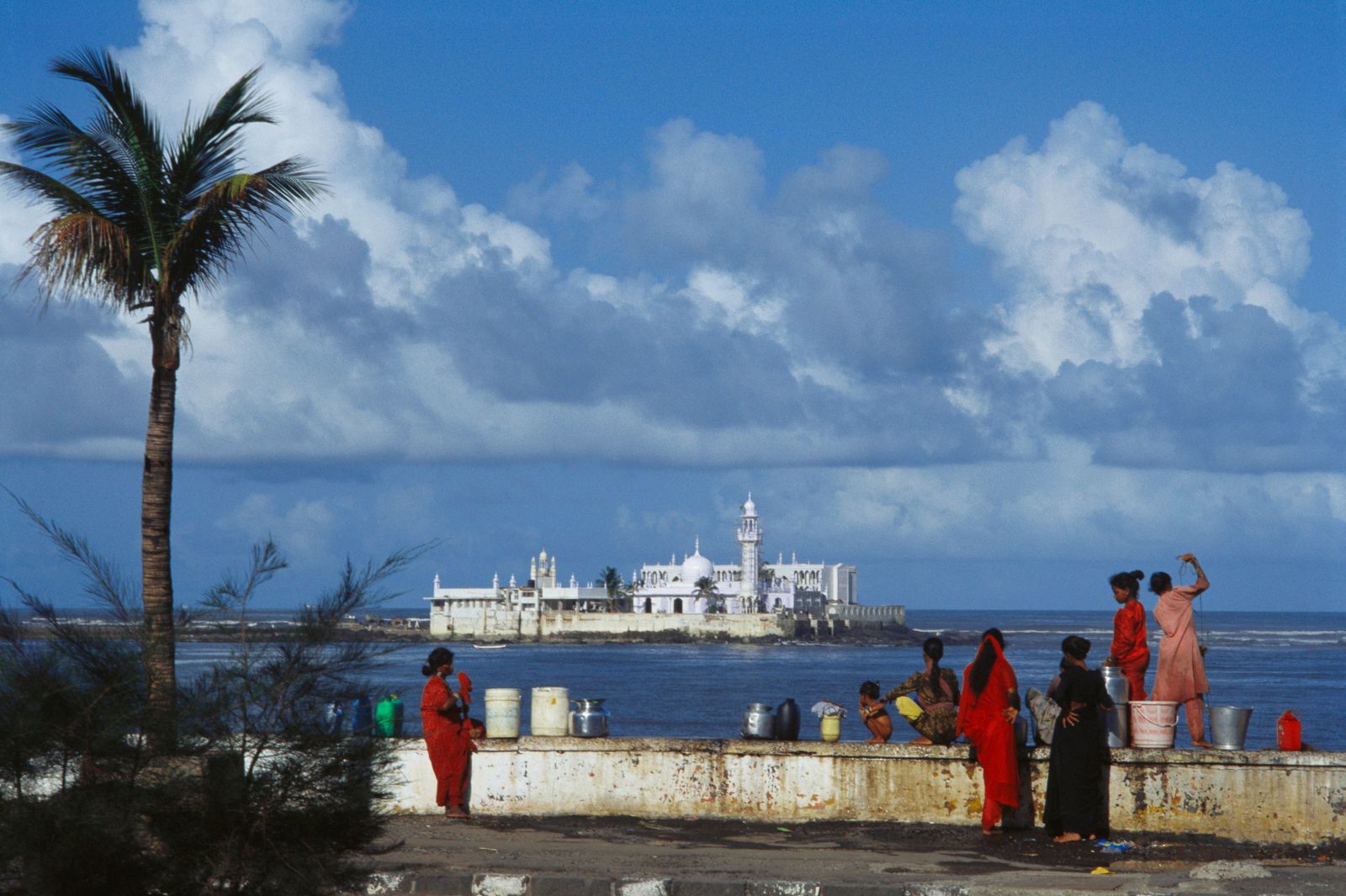 picture-alliance/Dinodia Photo Library
Rahman Abbas has written a novel that I wish every Islamophobic person around the world would read. It might change their attitude. While they perceive a close-knit and threatening sectarian entity, Abbas describes a diverse and even disparate community. While German conservatives believe that Muslims stick rigidly to seventh-century dogmas, Abbas writes about young people discovering all facets of modern mega-city life, including premarital sex, disruptive politics as well as bars and fast-food restaurants. While Hindu supremacists obsess about feeling threatened by the minority community, Abbas elucidates insights of people who know they may become victims of a murderous pogrom sooner or later.
"Rohzin"'s main protagonists are Asrar and Hina. Asrar is a young man who has moved to the city from a coastal village in search of work. He shares a small home with other young men. Though they clearly live in poverty, they appreciate the many opportunities they are able to grasp in the city. Hina, by contrast, is from a more prosperous middle-class family, which is marked by an issue many Western people would believe is more typical of Europe or North America: her parents have split, and the young woman feels torn between them. At the same time, she is considering what courses to take in university and what career choices to make.

Unconventional couple
The two fall in love and become a couple. Quite obviously, their relationship bridges social disparities. They are Muslims from very different backgrounds. Islam defines cultural dimensions of their identities, but not their identity as such. In their daily lives, they are guided by curiosity rather than Koranic doctrine.
Abbas' novel differs from international bestsellers written by Indian authors like Amitav Ghosh, Shashi Tharoor or Jhumpa Lahiri. He does not write from an upper middle-class perspective. Having grown up in a Mumbai slum (see his contribution in Focus section of D+C/E+Z e-Paper 2021/01), he is intimately familiar with working-class life. On the other hand, his secular outlook on society is not so different from what the above-mentioned authors write.
His focus, however, is on Mumbai's Muslims. They make up at least one fifth of the population. Abbas makes it very clear that the city is cosmopolitan, with all of its extremely diverse inhabitants contributing to its vibrant multiculturalism. Right-wing Hindus may claim the city for themselves, but Abbas insists that they would ultimately only kill Mumbai's soul.
The plot unfolds before the background of the floods that submerged large parts of the metropolis in 2005. A little more than a decade earlier, the city was rocked by anti-Muslim riots in 1993. This agglomeration offers homes and opportunities to millions of people, but nothing is ever really as safe as it might be in Berlin, Paris or London. Though dirt and destitution are omnipresent, the protagonists find life more alluring and fascinating in Mumbai than anywhere outside the city.
Abbas wrote the novel in Urdu. This language is closely related to Hindi, but it's alphabet was derived from Arabic and its grammar was codified during Mughal rule. It is now the official language of Pakistan, but also used in India.
South Asian critics consider "Rohzin" a turning point in Urdu literature. The book is indeed modern in the sense of questioning contemporary lifestyles without much concern for traditions of any kind. Thanks to this book, Abbas won the Sahitya Academi Award, India's most prestigious literary award, in 2018. A German translation was published in 2018, and an English one is being prepared in India.

Book
Abbas, R.,2018: Die Stadt, das Meer, die Liebe. Heidelberg, Draupadi.
(English translation scheduled for January 2022 by Penguin Random House India.)

Hans Dembowski is editor in chief of D+C Development and Cooperation / E+Z Entwicklung und Zusammenarbeit.
euz.editor@dandc.eu