Marginalisation
Living on the land – but not owning it
On paper, Zimbabwe's women have equal rights as men do to own land and other property, such as housing and farm implements left behind by deceased spouses. In reality, they own very little of that property, and face resistance to acquiring it.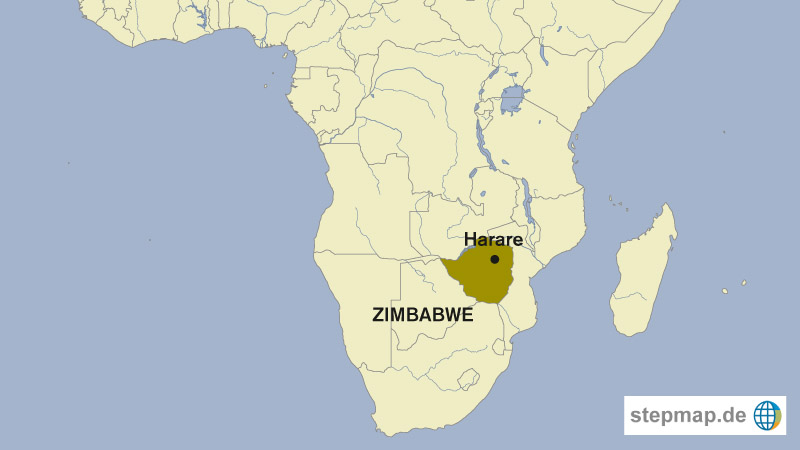 stepmap.de
Tambudzai Nhari, a 69-year-old widow, knows the difference between having property rights in theory and having them in fact. When her husband died four years ago, she inherited three small thatched huts, but none of the surrounding fields that he owned. And her in-laws even dispute her ownership of the huts.
"My brothers-in-law took all the fields my late husband owned, leaving me staring at this poor little home," said Nhari. She lives outside Marondera, a town about 80 kilometers east of Harare.
Her in-laws see things differently. "The home belonged to our brother and now it is our home. His widow just stays there and nothing more," said Gilbert, brother of Odreck Nhari, Tambudzai's deceased husband.
Tambudzai Nhari recalled participating in gangs of violent fighters that seized white-owned farms in Zimbabwe two decades ago. But since those land struggles, she has never had even a single piece of land to her name.
"During the war, women like myself just fought, not knowing that we were simply helping our men to become owners of land," Nhari said. "None of that land is in my name."
Nhari is one of millions of Zimbabwean women who have no ownership rights to farms or other agricultural property, despite decades of working in agriculture. Like Nhari, many Zimbabwean women face resistance to their rights to own land, mainly from family members after their husbands pass away.
The lack of land ownership contributes to high rates of poverty among Zimbabwe's women, who constitute 60 % of the country's 16 million people. "Women in Zimbabwe bear more poverty than their male counterparts because a significant number of them own no land or properties," said Melinda Musasiwa, a member of the Zimbabwe Women Lawyers Association.
Lack of land ownership is a significant barrier to income in an economy largely based on agriculture. The country has 39.6 million hectares of land, very little of it owned by women.
Yet women have the formal law on their side. Under Zimbabwe's constitution, everyone has a right to buy, own and sell all forms of property, regardless of gender and marital status.
Moreover, Zimbabwe signed the 1979 United Nations Convention on the Elimination of All Forms of Discrimination against Women, the 1995 United Nations Beijing Platform for Action, and the Southern African Development Community's 1997 Gender and Development Declaration. All of these declarations forbid placing women at a disadvantage.
The gap between theoretical and actual land ownership by women can be traced to graft, says attorney Musasiwa. "Corruption is hugely disadvantaging Zimbabwe's women in land and property ownership, because most women have nothing of value to give in return for rights related to land and property," she said.
Jeffrey Moyo is a journalist based in Harare.
moyojeffrey@gmail.com