Elections
Elections in Zimbabwe are accompanied by political violence
As Zimbabwe goes for elections on 23 August, violence ahead of the polls has already peaked.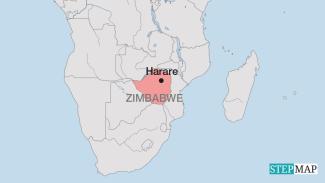 Stepmap
Those opposing the government in power are on the receiving end of most violence. This is not new, with similar reports of violence having rocked the southern African nation since it attained independence in 1980.
Hundreds of Zimbabweans have lost their lives amid violence each election cycle. In 2008, over 200 Zimbabweans were reported dead in political clashes that pitted the ruling Zanu-PF and the opposition Movement for Democratic Change, with almost no arrests related to the killings.
A decade later, after the overthrow of late former president Robert Mugabe in a military coup, six civilians were shot and killed on 1 August 2018 soon after elections as demonstrators demanded the release of the presidential election results.
In that election, however, President Emmerson Mnangagwa who had replaced Mugabe was later declared the winner with 50.8 % of the vote after a court challenge of the results by the opposition Movement for Democratic Change Alliance then led by Nelson Chamisa, who had 44 % of the vote, officially.
Come January 2023, as the nation geared for polls, violence simmered as a widely circulated video showed youths belonging to the ruling ZANU-PF party flogging elderly citizens in rural Murewa in Mashonaland East Province.
The unfortunate senior citizens were members of the opposition Citizens Coalition for Change who had organised a local opposition meeting in a village in Murewa. Even as police received reports about the attack on the elderly supporters, months later, no arrests have been made.
On 3 August, just 20 days before the elections, an opposition Citizens Coalition for Change supporter Tinashe Chitsunge was stoned to death by a suspected governing party activist in Harare's Glen View South suburb.
Stanford Nyatsanza, a researcher with the Zimbabwe Democracy Institute, an independent and not-for-profit public policy think-tank, blamed the ruling Zanu-PF for the incidents of political violence. "This is happening now because it is a deliberate attempt by the ruling ZANU-PF party to make the electoral playing field uneven, thereby making opposition election victory impossible," Nyatsanza said.
Rashweat Mukundu of the International Media Support (IMS), agreed with Nyatsanza. "With the cases of violence going on unabated, it means that citizens especially those in rural areas are vulnerable to violence and manipulation and people will choose to either not to vote or just attend political rallies out of fear and they may even vote for candidates who are not of their choice out of fear."
Moved by the ballooning cases of violence, the Zimbabwe Council of Churches issued a statement, saying: "As we approach 2023 elections, let's all contribute to an environment characterised by the freedom to campaign, articulate issues and participate without fear, favour and prejudices."
Jeffrey Moyo is a journalist based in Harare.
moyojeffrey@gmail.com