Online forum
#DalitLivesMatterNepal
If Nepal is to become a more equal society, it must give low-caste people a social and political voice. One recent initiative to do so is #DalitLivesMatterNepal. Using the slogan "Uniting against inhumanity, standing with the Untouchables", the movement provides an online forum for exchanging information on discrimination against Dalits.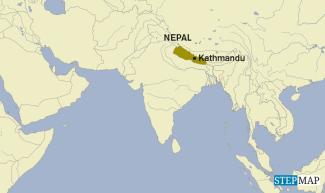 stepmap.de
The movement takes aim at untouchability itself. Its online forum highlights all forms of caste-based discrimination against Dalits, including instances of harassment, dehumanisation, rape and murder (see main article).
The organisers of this initiative are young people skilled in using social media to deliver a message to a broad audience. The involvement of young people gives rise to hope that Nepal may change its direction and grant Dalits equal rights in future.
Unfortunately, the initiative has not gained the same momentum as Black Lives Matter around the world after the police killed George Floyd in Minneapolis last year. In any case, an online initiative cannot be sufficient on its own. The government must take overall responsibility for preventing all forms of caste-based discrimination, including prosecuting those who victimise Dalits.
Even international relief organisations have a role to play by reporting instances of discrimination they observe while distributing aid.