Sustainability
Energy shift
Germany remains committed to achieving the "Energiewende", say cabinet members. The term stands for the transition to a renewable-energy society. It has become evident, that economic growth and environmental protection must go hand in hand. Carbon pricing can set appropriate incentives.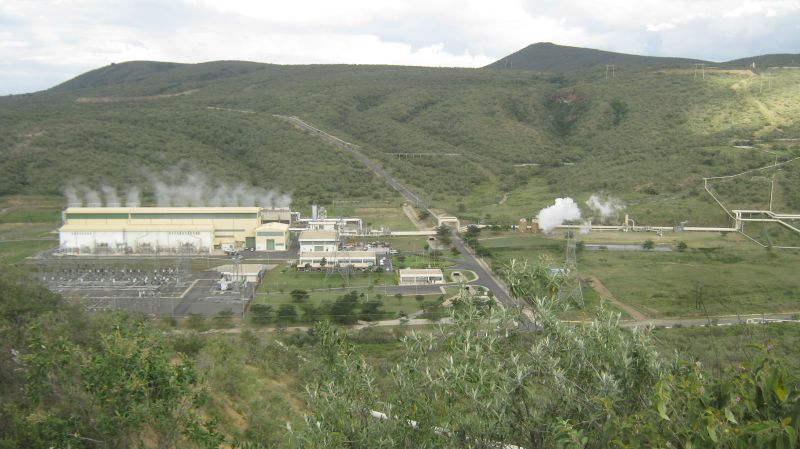 dem

Germany's new federal-government coalition remains committed to the idea of a global energy transition or "Energiewende". The plan is to rely on renewable energy and improve energy efficiency.
In view of climate change, Svenja Schulze, who heads the Federal Ministry of the Environment, Nature Conservation and Nuclear Safety, pledges that Germany will have a zero-emission energy sector by 2050. Some sectors of the economy – including agriculture, for example, – will get more time to become fully carbon free. As Schulze admits, however, "Germany is missing some of the desired targets, and, to address shortcomings, needs more policy cohesion in regard to climate and energy." The new coalition has dropped the previous renewable-energy target for 2020, but reiterates its commitment to generate 65 % of electric power with renewables technology by 2030. If the figure is not at least 55 % by then, Schulze says, Germany will lose its credibility completely.
Peter Altmaier, the federal minister of economic affairs and energy, argues that partnerships between advanced countries are vital: "The Energiewende is akin to doing open-heart surgery on a national econo­my." He believes that such surgery, though painful at the moment, is inevitable – and conducive to long-term development.
Altmaier insists that switching to sustainable-energy technology will create more jobs than it will cost. In his eyes, renewable-energy employment is long term, while fossil-fuel jobs are unsustainable. He notes that eastern Europe, including eastern Germany, will face immediate difficulties due to the phasing out of fossil-fuel power plants, but adds that this trend must not become a "polarising issue". There is the potential to create millions of new jobs in renewable-energy generation, he says, so structural unemployment can be avoided. Workers should be retrained early on.
At an international conference hosted by Germany's Foreign Office (Auswärtiges Amt – AA), Altmaier boasted, moreover, that "the Federal Government remains firmly committed to the total phase out of nuclear energy by 2023". Whether in Germany or elsewhere, policymakers must avoid both political and energy blackouts, according to him, fully aware that societies must be put on a sustainable path.

The price of carbon
Sustainable development has many dimensions. Supply systems must be made eco-friendly, and in many developing regions, new infrastructure must be built. To some extent, the patterns of advanced nations can serve as examples. In other cases, it makes sense to deviate from those models. Expanding national power grids is important, for example, but small-scale local solutions can be more attractive, especially in remote rural areas (see box).
Large-scale innovations matter too, of course. Amani Abou-Zeid, the AU infrastructure commissioner, sees East Africa's geothermal initiatives as flagships. This technology is viable in much of the East African Rift, which is almost 6,000 kilometres long. Djibuti, Ethiopia, Eritrea, Uganda, Kenya and Zambia stand to gain in particular, the AU commissioner reports.
All over the world, industries and transport must be decarbonised. If the right incentives are set, people are likely to be nudged to opt for environment-friendly solutions. Carbon pricing and emissions trading systems (ETS) set price incentives. They have been gaining momentum as tools for reducing greenhouse gas emissions. Most OECD nations have a carbon pricing mechanism in place. China launched its nationwide ETS in December. In the USA, California and north-eastern states have established carbon pricing, and other states are considering to join those schemes. Private-sector companies have begun accounting for a price on carbon, particularly in risk assessment.
Nonetheless, opposition to the ETS approach is still quite strong. Ottmar Edenhofer of the Potsdam Institute for Climate Impact Research points out that 80 % of global emissions are still not covered. If the goals of the Paris Agreement on Climate Change are to be achieved, that ratio must decline, and carbon prices must rise. By 2020, he reckons, a ton of carbon emissions should cost $ 40 to $ 80, and by 2030, the price should be $ 50 to $ 100. In late April, the European ETS price was a mere $ 16 (€ 13).
Brune Poirson of the French environment ministry calls for a common floor price in Europe. She says her country should lead in cooperation with Germany. She warns that the EU is not on track to meet the goals of the Paris Agreement, so it must do more to promote decarbonisation. She says European emissions should be reduced by 100 million tons per year. The French politician does not worry about the costs, arguing that climate damage will far exceed those sums if climate change goes on unmitigated.
Anton Anton, the Romanian energy minister, expresses more caution. In his country's energy mix, he says, renewables already account for 60 %. Carbon pricing would hurt Romanian industries, but not make much of an environmental difference. In his view, every country needs to progress at its own pace.
Costa Rica's Foreign Minister Manuel González Sanz disagrees. Carbon pricing is needed, he argues, since people will make money with fossil fuels as long as that is possible. We should be ashamed that we pollute our planet and senselessly hurt ourselves. "We are smarter than that," he said in Berlin. Costa Rica is a small developing country, he says, and its share of renewables is close to 100 %. Others should follow its example.
German Foreign Minister Heiko Maas says he remains committed to both the Paris Agreement and the Sustainable Development Goals of the UN 2030 Agenda. He emphasises that multilateral compromises are of vital importance. "Climate change, which has been amplified by the more developed west, dramatically impacts those regions which have the least amount of resources to combat it." Environmental issues are global, not local – and they directly trigger climate-induced migration. Ultimately, Maas considers achieving the SDGs is a question of war and peace: If global problems are not solved, global security will prove illusive.

Drake Jamali is an intern at D+C/E+Z, sponsored by the Congress-Bundestag Youth Exchange (CBYX), a programme that invites 75 young Americans to work in Germany and 75 young Germans to do so in the USA.
drakejamali@gmail.com