Rural development
Harnessing off-grid power
Millions of people in Africa and Asia have developed off-the-grid (OTG) cultures. Decentralised renewable power generation has given millions access to light, cooling and heating and the use of modern appliances such as radios, televisions and computers. To some extent, however, OTG culture embraces diesel, which is a fossil fuel. Continual advances in renewables technology will facilitate the phasing out of diesel, experts say.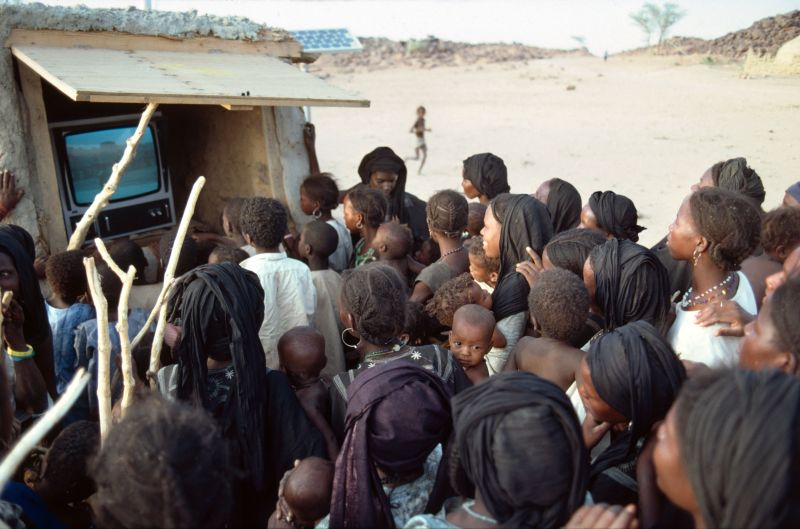 Mark Edwards/Lineair
According to Jeremy Gaines of the Nigerian-German Energy Partnership, sub-Saharan-Africa accounts for about 13 % of the global population but almost half of all people who live without electricity. From 2010 to 2016, sub-Saharan people spent over $ 7  billion on diesel generators. In Gaines' eyes, African policymakers must fight two issues: "One is how to achieve climate goals while millions of people use diesel generators, and the other is how long can they rely on imported fuels for OTG electrification once prices start to rise again." Renewables are an obvious response to both challenges.
The African Union (AU) has adopted the ambitious 2063 Agenda. Amani Abou-Zeid, the AU's commissioner for infrastructure and energy, says that the aim is "to transform the entirety of the continent's socio-economic standing through every avenue". Better infrastructure is needed. According to estimates, $ 100 billion funding is needed just in the next decade. Abou-Zeid acknowledges that OTG electrification is often the most cost-affect approach to meeting current and future energy demand.
Seleshi Bekele Awulachew, Ethiopia's minister for water, irrigation and electricity, recently told a conference hosted by Germany's Foreign Office in Berlin (see main article) that the national power grid must be expanded. So far, however, only about 25 % of Ethiopians live near enough to the existing grid to benefit from access. To improve the power situation in the country, his government is therefore relying on OTG approaches as well as on grid expansion.
Mamisoa Rakotoarimanana of Madagascar' agency for rural development agrees with this assessment. His government wants to ensure that an additional 200,000 households get access to electric power by 2030. That would raise the country's electrification rate to 70 %. The officer says that the government alone cannot afford these measures, but points out that decentralised mini grids are comparatively cheap and could contribute to closing the supply gaps. (dj)