Post-conflict countries
Restoring trust in society
Peacebuilding is a multi-faceted challenge. The following dimensions must be considered, according to Peter Tibi, an experienced mediator from South Sudan.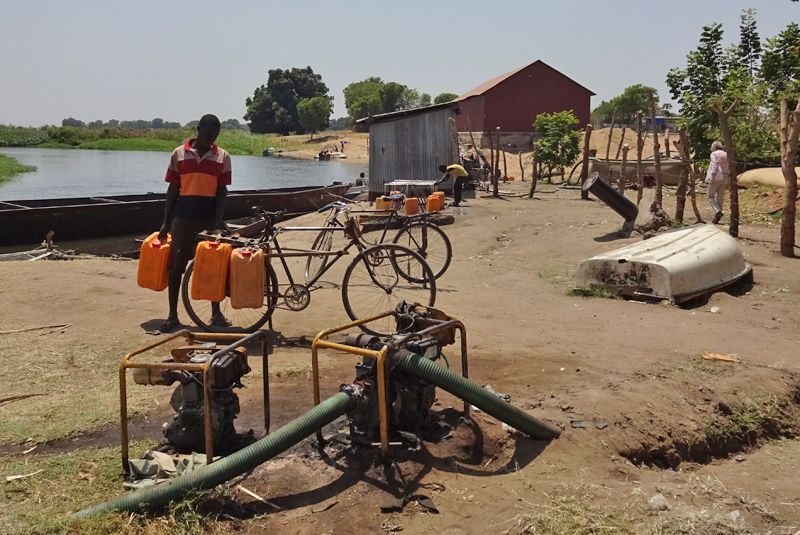 my
As argued in last month's edition, South Sudan slipped back into violent conflict because the peace process was not implemented well. Success depends on paying sufficient attention to the following five issues:
Reconciliation
Violent conflicts destroy normal values and networks of social interaction. They cannot be repaired without reconciliation. Envisioning a new future is impossible without acknowledging past abuse. Lack of familiarity and outright distrust in routine interaction foster dysfunctional relations. Personal fears must be overcome so communities can be rebuilt. Communities who have suffered violence repeatedly need a new sense of security, and that requires a social foundation. For ordinary life to resume, paranoia and irrational behaviour must be dealt with. The ability to trust depends on the re-establishment of morality. It was undermined by betrayal, apprehension and outrage. Without reconciliation, antagonism and distrust are likely to thwart any formal political process.
Economic development
To heal the wounds of war and stem lingering feelings of resentment, economic recovery is essential. Development has to improve a social reality that has proved incompatible with human well-being. Post-war economic reconstruction must alleviate unjust socio-economic conditions, which are the main causes of war. Getting economic development started is difficult after conflicts, however, because there is a lack of human capital and physical infrastructure has been destroyed. Environmental degradation is a typical, impact of war, and it too blocks economic development. Yet another challenge is that, due to high military spending, governments tend to be indebted after conflicts. It takes time to rebuild the systems of transport and communication, banking, health care, education and agriculture. High nominal growth rates are not enough, since development must benefit the people in general.
Local empowerment
National elections and other formal procedures are detached from everyday life, and so are newly established national institutions. Dominance of government agencies, moreover, does not serve long-term peace, but empowering civil society at the local level can contribute to changing repressive structures. Many relevant grievances can only be tackled at the local level, so local capacity building is needed. Human development helps to build civil society and serves community survival.
Social reconstruction
Social stability can be enhanced by strengthening community networks and cultural traditions that promote peace and justice. Coordination is necessary at national and community levels. Antagonistic relationships can be improved by social reconstruction designed to reduce inequalities. The notion of broad-based participation is important in social and economic development. Adequate decision-making power has to be given to individuals and groups who were previously alienated.
Human rights
Improving the human-rights situation is a major component of building civil society. Public confidence will not be gained unless fundamental rights are guaranteed. Human rights are needed to deal with injustices and oppression that are often linked to authoritarian religious, political or military doctrines.

Reverend Peter Tibi is an experienced peace mediator. He heads Reconcile International, a faith-based resource centre for civil leadership in Yei, South Sudan.
ptibi@reconcile-int.org
http://www.reconcile-int.org/