Social media tax
Negative impacts
Governments of developing countries should prepare for high technology disrupting their nations' labour market. Considering new taxes may be part of such efforts. Uganda has started to tax social-media interaction, but that seems to fail the test. The tax is more likely to make the internet less useful and stifle public debate than to help the country to prosper.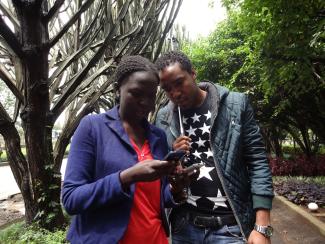 my
Since the beginning of July, Uganda is imposing a tax on the use of several internet applications. The daily rate is the equivalent of € 0,05. It may seem low, but the average monthly income per capita is not even € 50. Those who do not pay, do not get access to the apps – unless they find tricky ways like virtual private networks (VPN) to bypass the government's revenue collection system.
In Uganda, WhatsApp had almost replaced the sms (short messaging services). With this tax in place, people are now reverting back to sms for messaging. At the same time, Twitter is still considered elitist in Uganda, a platform that is used by the "learned" and "wealthy", so its users tend to be able to afford the tax and are not complaining much. Facebook, however, was quite popular. Facebook has instituted legal proceedings against the government for taxing the subscribers on its platform, and no one knows where this process is going to end.
Generally speaking, social media and especially Facebook are on an upward trend in Africa. User numbers are growing every month. Experts reckon that at the beginning of this year, slightly more than a third of Africans used social media.
In Uganda, the new tax has abruptly changed that growth trend. The long-term impact remains to be seen of course. The tax has political and economic implications.
Journalists and various activists have rallied in the country's capital Kampala. They oppose the tax and want the government to rescind it. Critics argue that taxation really serves the government to curtail freedom of expression. By making internet use less attractive and accessible, the authorities are curbing dissenting voices. After all, activists and politicians rely on social media for mobilisation purposes.
Business issues are important too. Many private-sector companies are likely to be hurt by the tax as many Ugandans will probably abandon social-media sites. Even informal businesses were known to use Facebook to attract customers and advertise their goods or services.
The Ugandan tax will hamper that approach, warns Nunu Ntshingila, Facebook's regional director for Africa. She says: "Since we first established a direct presence in sub-Saharan Africa in 2015, Facebook has grown from strength to strength." She reports that Facebook is cooperating "closely" with various partners, including entrepreneurs, developers and small businesses. For all of them, Facebook has been a platform for growth. Ntshingila says: "It's inspiring for us to learn from the continent and to play a role in helping people and organisations connect with the world."
The tax is affecting online media in a particularly adverse manner. Online-media houses normally use social media to promote their stories. Compounding the problems, they basically rely on advertising to generate revenues. Paid content and other sources still only amount to about two percent of online-media's sales, according to the Online Media Organisation of Uganda (OMA-U). "That is one area that we have to look into seriously," says Giles Muhame of the OMA-U. The association had initiated talks with the likes of Facebook and Google, but the new tax will certainly make it harder to earn money on the web.
The government, by contrast, has tasted the sweetness of the tax. Even though many Ugandans abandoned social media after 1 July 2018, it was able to collect over
5 billion shillings (1.1 million euros) in the first two weeks.

Edward Ronald Sekyewa is the executive director of the Hub for Investigative Media (HIM). He lives in Kampala, Uganda.
edwardronalds16@gmail.com