International cooperation
How to escape global crises
Humanity is struggling with multiple crises, including Covid-19 and global heating. We need coordinated action, but mostly get policies based on narrow-minded nationalism.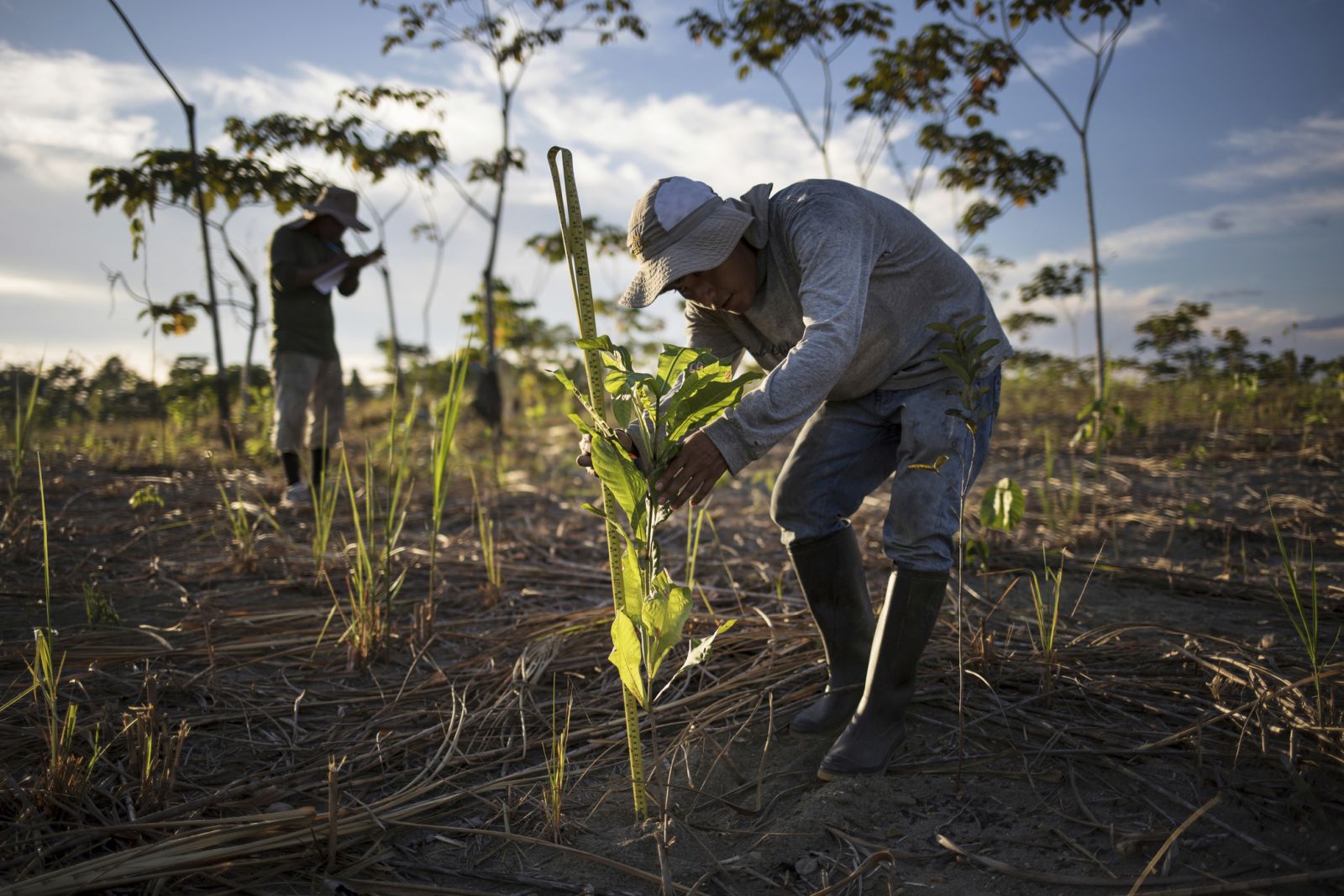 picture alliance/AP Photo/Rodrigo Abd
After the collapse of Lehman Brothers in 2008, the G20 was established to convene leaders of the world's largest economies with an eye to the global common good. Disputes between big emerging economies and long established economic powers soon weakened this forum, and tensions between the west and both China and Russia have only been growing since.
Nature, however, is not interested in power politics. Only multilateral cooperation can solve the huge global problems we face.
Multilateral institutions
Unfortunately, the institutions of global governance are not up to task. Their landscape is far too fragmented. The World Health Organization is supposed to deal with diseases, but the World Trade Organization is in charge of pharma patents and intellectual property in general. That is one reason why efforts to vaccinate all nations did not take off fast enough.
The International Monetary Fund is focused on macroeconomic stability while the World Bank is supposed to support development. Of course, the UN Development Programme has a stake in the latter matter as well. Various UN bodies deal with environmental issues, including the UN Environment Programme and the Secretariats of the UN Conventions on Biodiversity, Desertification and Climate Change. This is not a solid base for coherent policymaking.
The landscape of financing looks even more fragmented, with bilateral funding complementing the multilateral kind. In the past two years, the governments of high-income countries with large fiscal space have spent massively. Their stimulus programmes kept their economies going. Vaccinations also ensured a fast recovery. None of this was possible in least-developed countries. 
By March 2021, stimulus spending around the world amounted to $ 16 trillion according to the UN. Experts from the international consultancy reckon that the G20 and 10 further large economies accounted for  accounted for $ 14.9, using not even  $ 1.8 trillion for environmental sustainability.  Humankind needs to do better, but things are set to get worse.
Interest rates matter too
In view of high consumer-price inflation, central banks in prosperous countries are preparing to increase interest rates. It is not clear to what extent that will fix the problem. Energy and food prices have been rising particularly fast, but do not respond to interest rates. To some extent, food prices reflect adverse climate-impacts on agriculture. Moreover, Covid-clogged supply chains also contribute to inflation. Higher interest rates will not change that. 
However, the media are putting pressure on central banks to do something, so rate hikes look ever more likely. What is certain, however, is that they will further reduce the fiscal space in less fortunate and often heavily indebted countries. New special drawing rights issued by the IMF help, but are not enough. They benefit the richest nations most so they should pass on fiscal fire power to others (see Kathrin Berensmann on www.dandc.eu).
Humankind needs coherent policies that rise to global challenges. Among global leaders, Kristalina Georgieva, who heads the always controversial IMF,  has excelled in proposing good policies (see José Siaba Serrateon www.dandc.eu). Are national leaders paying attention? Our common future depends on it.

Hans Dembowski is the editor in chief of D+C/E+Z.
euz.editor@dandc.eu