Financial markets
Turkey's lira in downward spiral
Compared with the dollar, the Turkish lira has lost about 40 % of its worth this year. There are several reasons. The two most important ones are that the dollar is appreciating internationally and that interest rates are rising in the USA. Both trends matter because the Turkish economy has been driven by the cheap dollar for the past decade.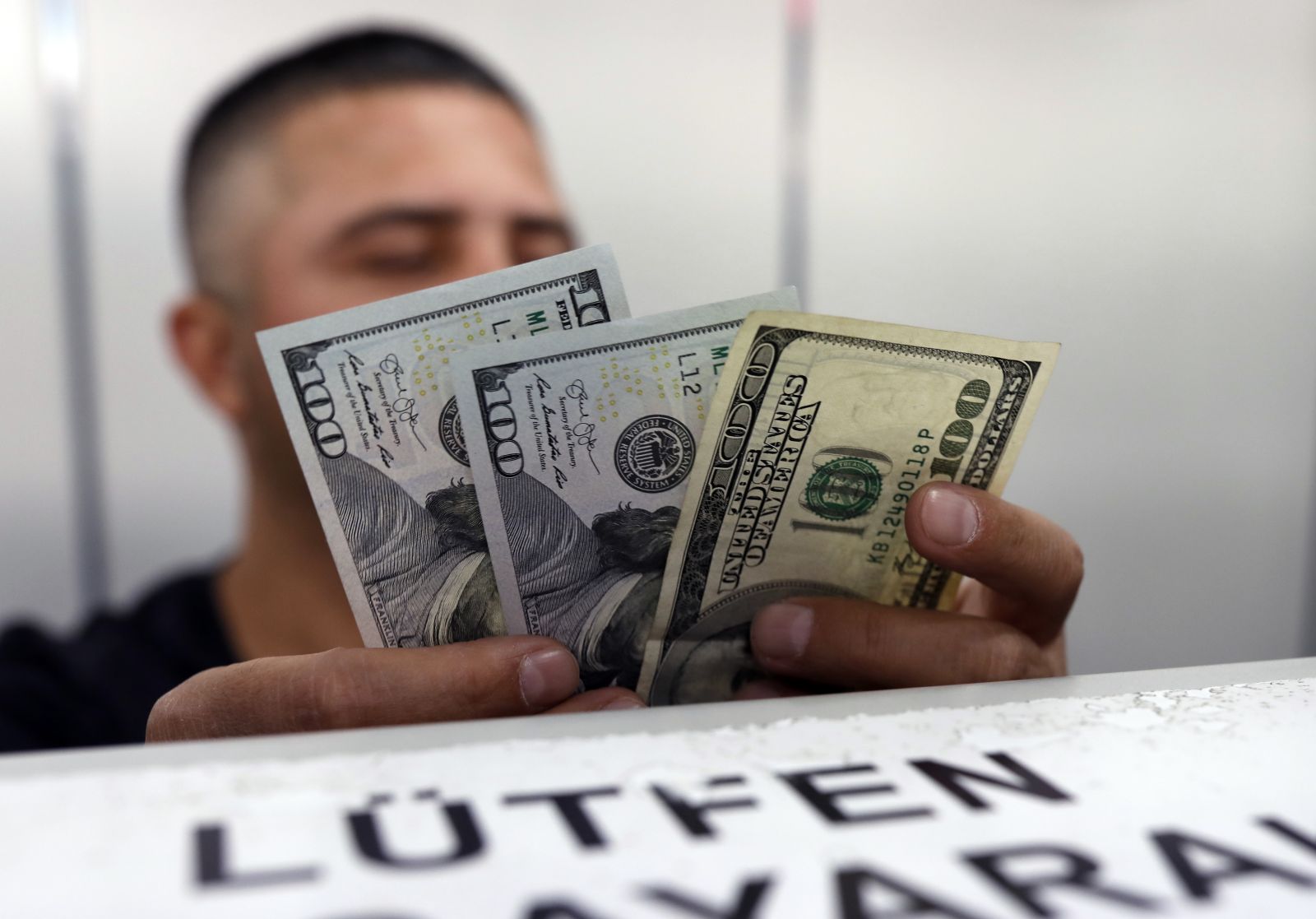 Ozbilici/picture-alliance/AP Photo
In the aftermath of the global financial crisis of 2008, investors from G7 countries have been channelling funds to the private sector in emerging markets. The idea was to get higher returns than were to be expected in advanced nations. Due to the inflow of foreign capital, loans became unusually cheap in Turkey and other emerging markets. A stronger dollar and higher interest rates in the US mean that this trend is now ending and even going into reverse (see D+C/E+Z e-Paper 2018/08 p. 21). In face of similar problems, Argentina's government prudently asked the International Monetary Fund (IMF) for help (see article by Jorge Saborido).
At this point, global trends are hurting Turkey in particular. According to some estimates, Turkey needs an inflow of about $ 200 billion per year. Instead, money has begun to pour out of the country. The Turkish economy is caught in a downward spiral. As the dollar appreciates, Turkish borrowers find it increasingly difficult to service dollar-denominated loans. Accordingly, investors doubt they will get the returns they expect. The incentives to withdraw from Turkey thus increase as the lira depreciates, putting additional downward pressure on the lira. Many private-sector companies must service dollar-denominated loans and are under increasing stress accordingly.
Turkey's President Recep Tayyip Erdogan, however, is in denial. To strengthen the lira and fight inflation, Turkey should tighten its monetary policy and reduce public spending. Instead, Erdogan has been saying for a while that high interest rates cause inflation. Economic history proves him wrong. International business papers are discussing when – not whether – Turkey will need to turn to the IMF for support.
Erdogan is not the only one to bear responsibility however. A financial crisis is not brought about by one party alone. If unsustainable debts accumulate, debtors as well as creditors are at fault.
In normal times, all governments would be expected to cooperate on containing a crisis. We are not living in normal times however. US President Donald Trump thinks he can take advantage of Turkey's macroeconomic problems. By tightening sanctions, including higher steel and aluminium tariffs, he has accelerated the lira's downward spiral. Trump wants his Turkish counterpart to free an American pastor, but Erdogan says this man has ties to those who orchestrated a failed military coup two years ago. He is now complaining that Trump is at fault, distracting from the underlying macroeconomic issues.
It is important to bear in mind that Trump has not caused them. He is only making them worse. The US president does not have the power to redirect flows on international capital markets. The forces that are dragging the lira – and other emerging-market currencies – down are much stronger.
By making Turkey's economic problems worse, however, Trump is playing with fire. One characteristic of financial crises is that they can fast spread to other countries if investors think the scenario is similar. At some point, the solvency of major international banks may be at risk, and the global system could freeze to a standstill as it did in 2008 when Lehman Brothers failed. The risk of things going terribly wrong is real.
Global cooperation is needed to safeguard global public goods, and containing a financial crisis is a global public good. To judge by past experience, international institutions do not always handle such crises well. However, they have been quite successful in some cases. Lessons can – and must – be drawn (see D+C/E+Z e-Paper 2018/08, p. 23).
Multilateral action can succeed, though Trump's destructive stance on multilateralism is well known. At the same time, Erdogan's claim that he has alternatives to cooperating with the USA is reckless. Qatar recently committed to investments worth $ 15 billion in Turkey. That is useful, but the sum is too small to really stem the tide in the long run. Russia might also want to help Erdogan, but quite obviously lacks the funds. If and when other emerging markets are sucked into the crisis, moreover, there will be only one alternative to multilateral cooperation: severe crisis.

Hans Dembowski is editor in chief of D+C/E+C.
euz.editor@fazit-communication.de