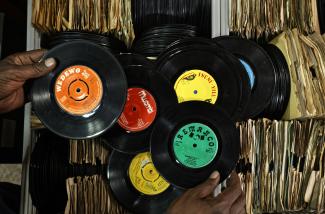 Culture Special
Art with a developmental connection - compiled for you by the D+C editorial team.
Development in culture
Every summer, the D+C/E+Z editorial team presents books, music, films and other pieces of art that we appreciate and would like to recommend. The oeuvres are tackling issues of developmental relevance, and we would be pleased if our recommendations inspired you to read, watch or listen to them. 
Recent Articles
New contributions to our culture section
Every summer there is new content here - but it's also worth taking a look at older reviews, as we usually cover timeless works.
Books
Novels, non-fiction, autobiographies and more reading material related to development.
Films
Documentaries, Hollywood blockbusters, indie films, series and much more to watch with a development connection.
Music
Artists and groups from Africa, Asia and Latin America whose history and music are linked to development politics.